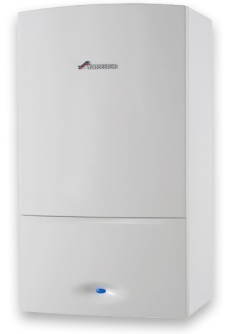 LOCAL ● TRUSTED ● AFFORDABLE
Boiler scrappage scheme
Get €2502 off your boiler upgrade
An inefficient boiler wastes up to 18% of your energy everyday3. Scrap your old boiler and save €2502 on a new, more efficient one our boiler scrappage scheme. Simply enter promo code 'BOILER250OFF' when making your final payment. Plus, you'll get a 10 year warranty1 backed by Bord Gáis Energy.
Local RGII installers
Prices start from €2099 €1849
10 year warranty1, backed by Bord Gáis Energy
How it works
Answer some quick questions and book a survey to find the right boiler for your home
Tell us about your home
We'll recommend the best boilers for you. Then simply book your free, no commitment survey
Receive a quote
A RGII engineer will contact you, and will give you a final quote. If you're happy you can book the installation
Book your install
Your Hero will install your new boiler and you can choose to pay in a way that suits you
Redeem your discount and pay
Enter your promo code 'BOILER250OFF' on the payment screen and make your final payment to activate your Bord Gáis Energy 10 Year warranty1
Why should you upgrade boiler?
Save
Older inefficient boilers waste up to 18% more energy3 than our modern highly efficient Worcester Bosch or Baxi Boilers
RGII and Local
All Local Heroes installers are: vetted by us, RGII registered and local to you.
Peace of mind
Get a 10 year warranty with priority breakdown assistance with parts & labour free* with your new boiler! And your first boiler service is free after 12 months
Local Heroes Boiler Types
Local Heroes offers all major styles and types of boiler. 90% of installations are System Boilers
Frequently asked questions
Are Local Heroes installers RGII Registered?

Yes, all our Boiler Engineers are RGII Registered

What happens during my boiler survey?

During your boiler survey, the Hero will assess what's required to complete the installation, how long it's going to take, as well as what's the most suitable appliance and all parts that are required. After that, you will be provided with the quote. We estimate the survey will take up to an hour

How long does it take to fit a boiler?

It depends on what work you're having completed. If it's a relatively straight forward installation (for example, a combi for combi swap) this normally takes up to one day. Having your system converted or having additional pipework and/or radiators fitted will increase the installation time. This will be explained to you during your survey

Is the installation guaranteed?

Yes, we offer a 10 year warranty on your new boiler.1 And you'll get your first boiler service for free after 12 months

How often should I service my boiler?

It's recommended that your boiler should be serviced annually
Terms and Conditions
See the terms and conditions for 10 Year Boiler Warranty by Bord Gáis Energy at https://www.bordgaisenergy.ie/resources/ts-cs-warranty
There will be 500 Discount Codes available, and they will be active from 1st June 2023 to 31st August 2023. The Discount Code value is €250 and will apply to the Local Heroes Parts cost (inc. VAT). The Discount Code is "BOILER250OFF" and can only be used on job type 'Gas Boiler Install' and must be applied by the customer at the payment entry stage of the process. This Discount Code (BOILER250OFF) cannot be used in conjunction with any other code or discount. If a customer creates a job on Local Heroes, we can't guarantee that it will be matched with a Local Hero, however, we will try our best. If the job cannot be matched then it will automatically expire. Local Heroes Gas Boiler Installs are not available in all areas of Ireland. In this case, then the job will remain unmatched and will automatically expire. The offer is only applicable to boiler install jobs created within the dates set out in clause 2 or prior to the expiry of the 500 available discount codes. Only one Discount Code is applicable per customer. Bord Gáis Energy/ Local Heroes can amend these terms and conditions of offer at our discretion and/ or we can withdraw the offer at any time. The Boiler Scrappage Code (BOILER250OFF) cannot be redeemed when the customer is using Humm as a payment method.
Based on SEAI BER assessment data where Mains Gas Boilers are on average 76% efficient in houses built before 2002, in houses which have a BER of D or below and where there is no thermostat linked to the boiler to control room temperature. This is when compared to a new high-efficiency boiler which has up to 94% efficiency. Annual savings figure is calculated based on an average annual consumption of 11,000 kWh in gas (as defined by the CRU) and Bord Gáis Energy's standard gas price plan.