Gas Boiler Replacement Guide (2022)
As an Irish-based property owner, there comes a time when your best choice is to have a gas boiler replacement. How and when you handle this upgrade is essential, as it could greatly impact your expenditure and comfort levels.
To help you take the hassle out of this process, this guide goes through the essential details you need whenever you have questions about the state of your gas boiler.
When should I replace my gas boiler?
Regularly servicing your gas boiler is the most efficient way to maximise its life expectancy. However, there comes a time when your boiler is no longer in good shape, and the best way to keep your home warm is by having it replaced.
Since it can be challenging to make this decision, here are signs that you may need a gas boiler replacement.
Your boiler has seen its better days
Most gas or oil boilers have a lifespan of between 10 and 15 years, beyond which it is no longer economical to keep using them. So if your old gas boiler has served you for over a decade, it is time to start planning how to replace it.
This will help you avoid the inconvenience of a boiler that suddenly stops working or develops complications that will see you constantly require the services of your technicians.
Your boiler is no longer as efficient as it used to be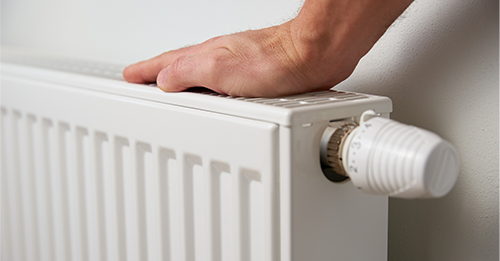 If your boiler stops working like it used to, this is a sign that you should have it replaced. Frequently experiencing problems such as your radiators taking too long to heat up or your boiler losing pressure shows that your boiler is no longer operating efficiently. While repairing an inefficient boiler can help you manage these issues, a long-term solution is to invest in a new gas or oil boiler.
Your boiler keeps breaking down
Do you have your local gas technicians on speed dial? Unfortunately, this is a sign that you require gas boiler repair services more frequently than is good for your finances or overall comfort at home. The only way to resolve this problem is by getting a new boiler to keep your central heating system running efficiently.
Your gas and heating bills are too high
If your annual gas bill and heating expenses are getting out of hand, it's time to evaluate your current gas boiler. Gas boilers have an energy efficiency rating ranging from A to G, with A-rated boilers being the most efficient and G-rated boilers being the least efficient.
For example, if you have a G-rated boiler, 30% or more of the fuel is wasted, and switching to an A-rated boiler with 93% efficiency, will significantly save your gas and energy bills.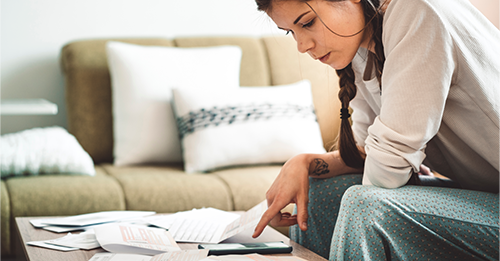 Your boiler is making funny noises
Is your gas boiler or radiators making funny noises? The first solution to try and resolve this problem is to get a system flush that helps get rid of the built-up sludge and scale in your heating system.
But, if the problem persists, this is a sign of a more severe problem best resolved by opting to have a gas boiler replacement.
Finding replacement parts has become a challenge
If you cannot tell the age of your gas boiler or still believe it can still serve you for a few more years but finding replacement parts to fix its problems is becoming a headache, it is time to start planning on finding a replacement gas boiler.
Most boiler manufacturers stop producing parts for boilers they know are outdated or no longer popular, focusing more on new models that are currently in demand. Therefore, if you have trouble finding replacement parts for a faulty boiler, you should start budgeting for that upgrade sooner rather than later.
Why should I replace my gas boiler?
In most instances, choosing to replace your gas boiler is the best decision you can ever make, as it guarantees several benefits, including:
Better efficiency and savings
Instead of relying on an old gas boiler whose operational efficiency is 60% at best, opting for a new and efficient gas boiler will enable you to spend less energy and reduce your gas bill.
Since heating your house often accounts for as high as 60% of your energy bills, installing a new gas boiler that is energy efficient will see you save thousands of euros over the years.
In addition, you will also get to avoid the inefficiencies of older boilers that emit more greenhouses than new models, reducing your environmental impact.
Enhanced safety and reliability
Besides old gas boilers consuming more energy than new boilers, they can be a safety hazard due to the carbon monoxide leaks caused by wear and tear on different parts. So to ensure the safety of your loved ones, it is worth replacing that old boiler that has seen its better days.
Guarantee of stress-free years
While gas boiler replacement costs will be significantly higher than a single repair charge, it guarantees peace of mind.
Most gas boilers come with warranties of between five and seven years, a period you are covered in case anything goes wrong. In addition, this comes with an extra advantage of reduced noise as new gas boilers are quieter than old boilers.
Gas boiler replacement cost in Ireland
Once you decide to install a new gas boiler, the next big hurdle is figuring out how much this replacement will cost you.
Since there is no fixed price for a gas boiler replacement, you must be prepared to get different quotes that vary depending on the size, make, and features of the boiler that is being provided.
Nevertheless, like most property owners across Ireland, you can expect to spend between €2000 and €3500 for your boiler replacements.
Factors influencing the cost of a gas boiler replacement
Your gas boiler replacement cost is primarily determined by the boiler size you settle for, which is influenced by the following elements:
The size and type of your house
Large houses require more heat energy, which translates to larger boilers that provide the heat output needed. Besides room sizes, you will also have to consider your property type and whether your home is terraced, detached, or has several external walls, as these dictate your heating requirements.
The number of radiators in your house
The more radiators you have, the larger the boiler you will require, as you need a system with high output to maintain the efficiency of your central heating system.
For example, you can comfortably heat a house with ten rads or less with a gas boiler in the 9-18 kw output range. On the other hand, a home with between 15 and 20 rads will need a gas boiler in the 18-26 kw output range.
The number of bathrooms and bedrooms
When thinking about finding a new boiler for your home, it is vital to consider the number of bathrooms and bedrooms.
The heating requirements of these rooms play a critical role in determining the best boiler size for your home. For example, a five-bedroom house will require a gas boiler with an output of at least 35 kw, while a three-bedroom house will require a gas boiler with an output of at least 18kw.
The type of boiler
There are three types of boilers commonly used across Ireland, and you need to know under what category your current boiler falls. The primary boiler types are:
Conventional boiler
Conventional boilers, often referred to as open vent or regular boilers, rely on a cold water tank to provide water that is then heated and supplied to the radiators and hot water cylinder. These gas boilers were popular in old homes and required a cold-water and hot-water tank, which took a lot of space.
If you own this type of boiler, you will love that the hot water pressure does not reduce even when more than one tap is used. However, its disadvantage is that you can easily run out of hot water, and in such instances, you will have to wait for it to reheat.
Combi boiler
Combi boilers are designed to provide heat and hot water on demand without installing a hot or cold-water tank. These boilers are considered a more efficient option for most Irish homes, especially smaller ones, as they do not require much space.
Though cost-effective, the main limitation of these gas boilers is that they do not maintain good water pressure when more than one tap is in use and can be quite expensive to convert to if you were using a conventional boiler.
System boiler
System boilers are designed to eliminate the hurdle of owning a cold-water storage tank in your loft. As cold water gets into these boilers, it is heated and then actively pumped to the radiators and into the hot water tank.
However, unlike combi boilers, it does not provide instant hot water as you have to rely on the heated water in your tank, which can run out and require time to reheat.
The current trend in gas boiler replacement in Ireland
In pursuit of efficiency, a lower carbon footprint and reduced fuel bills versus a traditional boiler, it's recommended to opt for condensing boilers when replacing your old gas boiler.
A condensing boiler is not a new type of boiler, but it is a technology that enables boilers to make better use of the heat they produce and consume less fossil fuels to produce higher quality heating circulation, making them hugely popular boilers in the current climate.
These boilers attain high levels of operating efficiency by trapping hot gases and condensing them, meaning less heat demand and gas usage.
Benefits of condensing boilers
Whether you are considering a new heating system cost in Ireland or planning for a new gas boiler replacement, upgrading to a condensing boiler will give you the advantages of:
Energy efficiency
Since condensing boilers utilise the hot gases produced, they are 15 to 30% more energy-efficient than non-condensing boilers.
This makes them the right choice for your home as they will reduce your energy consumption while guaranteeing top-notch performance.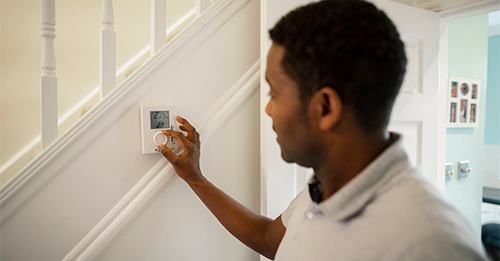 Improved safety
Condensing boilers do not have a flue that might suck something back into the boiler, significantly reducing the risk of carbon monoxide issues and breakdowns.
Better reliability
With fast-rising natural gas boiler prices, condensing boilers will give you top value for money as they do not rust over time, thanks to their unique build and design. With an in-built magnetic filter which collects debris build-up and prevents decay.
Eco-friendly solution
Since a condensing gas boiler will consume less fuel, they significantly lower your carbon emissions, making their installation a better choice for the environment.
Less space required
Your condensing gas boiler will be more compact than older boilers, requiring smaller space for installation making them the perfect boiler of choice for most small-to-mid-sized homeowners nationwide.
Making the smart choice when replacing your gas boilers
Boiler efficiency, cost and suitability for your home are the primary factors in making a full-informed decision on how best to proceed.
Though the physical act of upgrading your gas system boiler may sound straight-forward, it takes more than meets the eye to switch your old boiler for a new energy-efficient model, and to ensure this upgrade is a smart move; you will need to:
Compare quotes
The best way to save money when in the market for a new boiler is to ask for a free estimate from different gas installation companies.
The boiler engineers will provide you with full details on the average costs you should expect to incur besides providing a good ground for making the right choices based on your budget and needs.
Strictly work with certified gas installers
A rule of thumb is always to ensure your gas boiler installation is done with registered and certified professionals. Remember, boiler installations can quickly go wrong, and you must never try to install these appliances on your own or hire anyone who is not qualified for the job.
Professional gas installers will also guarantee their work, providing much-needed peace of mind that your loved ones and home will be safe.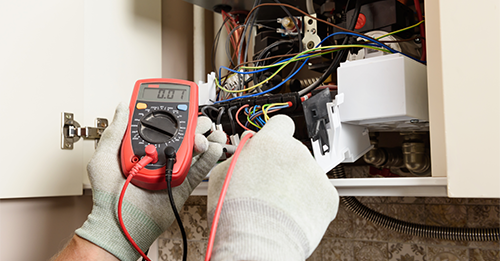 Opt for top boiler brands in Ireland
Even with the market getting flooded with countless boiler models, it is best to opt for a top-rated brand when choosing a new gas boiler.
Currently, these brands are most popular among the wide range of gas boiler suppliers in Ireland:
Ideal logic & Ideal Max
Viessmann Vitodens
Vaillant
Baxi
Glow-worm
You will appreciate that these brands are not only popular across Ireland, but they have also incorporated the best technologies into their quality boilers for improved efficiency.
Boiler Replacement FAQs
How can I finance a gas boiler replacement?
If you have to replace your gas boiler before you have enough cash to cover the cost, you can opt for the popular financing options by leading gas installers, which enable you to make small monthly payments.
Typically, these company initiatives allow you to enjoy the flexibility of a buy now pay later financing model where your repayment schedules are spread over a specified period, often between 24 and 36 months.
How long will a new gas boiler last?
A new central heating boiler will last you at least ten years if it is well maintained. However, this calls for yearly gas boiler service and adherence to the terms and conditions set by the manufacturer.
Opting for a reputable local gas installation company such as Local Heroes will save you these troubles, as you can opt for a regular boiler servicing agreement to avoid future inconveniences.
Do I need heating controls for a new gas boiler installation?
It is highly advisable that you get heating controls once you install a new boiler to help reduce your heating bills.
These electric components work by controlling your "heat on and off periods" plus temperature levels to suit your usage requirements.
What else can I do to reduce my heating bills?
While a properly functioning central heating system is vital to maintaining the proper indoor temperatures and comfort of your home, it is best complemented by going the extra mile to ensure that:
Your house is well sealed and insulated to keep the cold air out and reduce the strain on your boiler, as you will need less heat to keep your home warm. Pay extra attention to your windows, doors, wall, attic, floors, and ceiling.
Your hot water tank is well-insulated to minimise standby heat losses (this applies to homeowners using conventional or system boilers that require a hot water tank).
You install underfloor heating, which is more efficient for home heating. Remember, this heating system can be quite costly to install in old builds and is better for new Irish homes.
You use energy monitors to keep track of your energy usage
Irish Home Boiler Replacement Conclusions
Based on the current national average for a three-bed semi-detached house, the overall price of replacing your boiler in Ireland can cost in excess of €2,200.
Finding an accurate cost estimate for a modern boiler install can prove challenging. You'll first need to consider various factors, including your existing heating installation, boiler condition, the types of energy consumption you're likely to engage in, your home's size and age, and any other potential costs specific to your heating needs.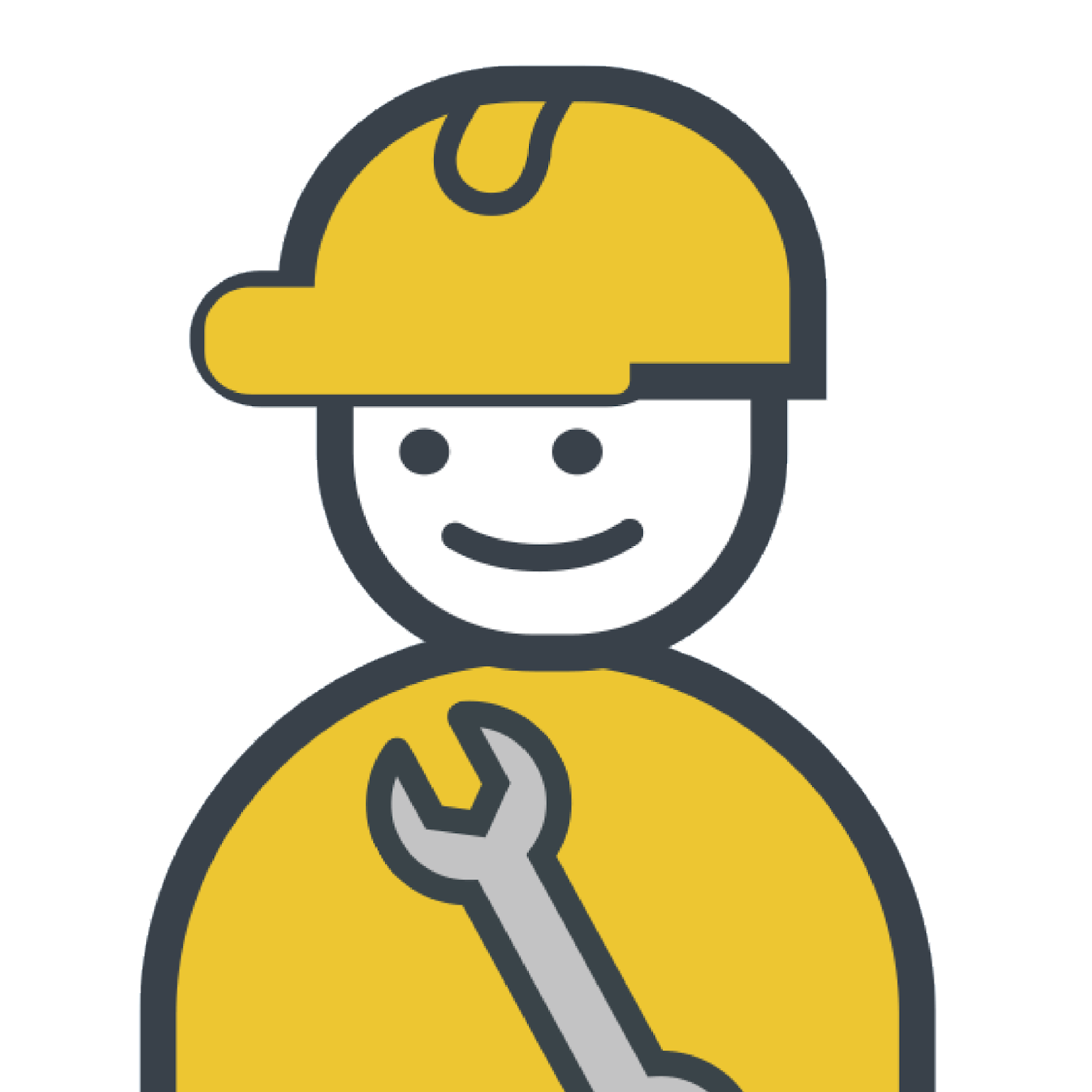 Would you like to chat with an oil heating expert or boiler heating engineer about your upcoming boiler replacement project? We'd be more than happy to arrange a free consultation with our team of boiler installers for you.
All our central heating installation jobs are backed by a 12-month guarantee from Bord Gais in addition to any boiler warranties from your boiler manufacturers to give you peace of mind when choosing a Local Hero for your project.
Please feel free to contact us today to get a free, no-obligation quote on your energy-efficient boiler upgrade, we're experts in the field of gas and oil boiler replacement and have a proven track record of excellence through Ireland.